Welcome to the Course of Your Life
Your Beautiful Life is a meaningful and purposeful spirituality for everyday living.
The course of Your Beautiful Life empowers you to break free from your entrenched patterns that prevent you from responding to your life with love. In doing so, you will learn to overcome triggers, expose illusion, ignite purpose and cultivate freedom.
As you open to the tenderness of your unique journey, join Sally and Susie who will support you to empower the deepest recesses of your own heart. You will be safely guided by Virgil, a hand of light, truth and wisdom as you transcend the past and reclaim the future.
Undeniably, this is the course of your life.
Your Beautiful Life begins now.
***Book distribution available in Australia and New Zealand with Brumby Sunstate***
---
 ***YBL E-book available here and at amazon.com*** 
---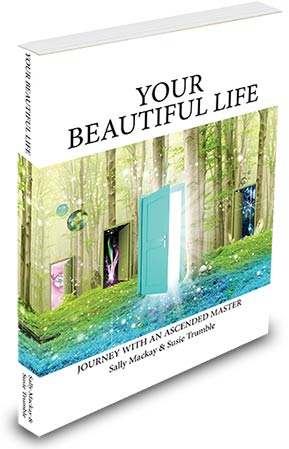 'I have read many books in my life and only a select few of them were truly remarkable. This one is at the top of that list.'
Christos
'What can I say other than it is not a book that remains closed, once the end has been reached.'
Alison
I read Your Beautiful Life in 2013 and the course process gave me the clarity that 33 years of searching had not provided. I now recommend YBL to almost every client I see!
Lorina (Clinical Hypnotherapist / Holistic Counsellor)
Stay tuned for our official 2017 Media Launch in Australia